Steve Gledhill
Collaborative Partner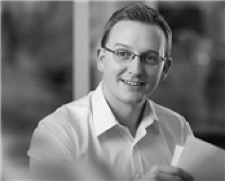 INTELLECTUAL PROPERTY SERVICES
Steve Gledhill – Partner at FB Rice
Steve Gledhill is a qualified Australian, New Zealand, UK and European patent attorney who leads the Sydney biotechnology team of IP boutique FB Rice.  Steve provides tailored, commercially driven patenting advice to clients in the life sciences sector ranging from research institutes and associated spin-outs to global pharmaceutical companies.
Steve's technical speciality covers the breadth of the life sciences field, though he has been engaged in a number of significant matters involving antibodies, genomics, siRNA, vaccines and transgenic animal models.
A notable feature of Steve's practice is the importance he places on understanding his clients' commercial drivers, which allows him to maximise the impact of his advice.
Services
Steve and his team can assist with a broad range of patenting services, including:
Patentability opinions
Drafting, filing and prosecuting patent applications
Strategic coordination and development of global patent portfolios
Attacking and defending patents worldwide
Providing infringement opinions
Conducting freedom to operate analyses
Preparing patent landscape reports
Providing IP due diligence advice
FB Rice

FB Rice is a pre-eminent Australian Intellectual Property firm, providing patent and trade mark services. Our focus has always been serving the Australian market, though we have an acute understanding of the International context in which our local clients operate.  We build relationships with our clients based on our expertise, efficiency, high quality service and trust.
Our aim is to secure high value IP protection that paves the way to impact.  We provide a bespoke service, tailoring our work to the particular needs of each client and, with over 60 registered patent attorneys trained in all areas of technology, we have the resources to match our clients' needs.  A respected industry survey has said of us: "The firm has the talent to operate confidently in any discipline, though it shines with special lustre in the pharmaceutical and biotechnology areas." (Intellectual Asset Management, 2015 IAM Patent 1000).
FB Rice is the only top tier Australian IP firm that is not a subsidiary of a publicly listed company.  The partners of FB Rice are committed to ensuring that our sole focus remains on our clients, unimpeded by the demands of external shareholders who may have little understanding of our clients' businesses.