Professor John Funder AC
Strategic Counsel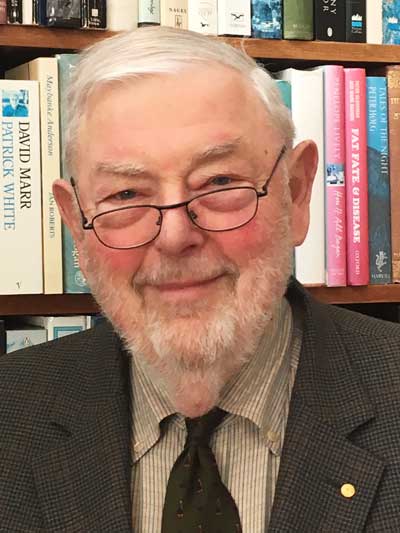 Professor John Funder is Distinguished Scientist, Hudson Institute, Professor, Department of Medicine, Monash University, Professorial Associate, Centre for NeuroScience, The University of Melbourne and Honorary Professor at the Institute for Molecular Biosciences at the University of Queensland.
Professor Funder joined Prince Henry's Medical Research Centre (now Hudson Institute of Medical Research) in 1973 as a Senior Research Fellow, and he later became a Senior Principal Research Fellow and Deputy Director. In 1990, he joined The Baker Institute in Melbourne as Director and upon his 'retirement' in 2001, rejoined Prince Henry's Institute as a Senior Fellow.
From 2008 to 2011, Prof Funder was Director of Research Strategy at Southern Health (now Monash Health), Victoria's largest health service.
For the last 50 years, Prof Funder's research has been focused on aldosterone, the salt-retaining (mineralocorticoid) hormone, and the role of the mineralocorticoid receptor in organs such as the kidney.
His clinical and basic studies at Hudson Institute of Medical Research have demonstrated the roles of both hormone and receptor in hypertension and heart failure.
Prof Funder has served as a link between endocrinology and cardiology, and is internationally acknowledged as leading an exciting new era of hitherto unexpected roles for mineralocorticoid receptors across a spectrum of disease states. He has published more than 600 scientific papers in the last 50 years.
Professor Funder has active research collaborations at Hudson Institute of Medical Research (especially the Cardiovascular Endocrinology and Steroid Receptor Biology laboratories), the University of Sydney, with colleagues in the US and Europe, and in the pharmaceutical sectors.