Rita Chowdhury
Collaborative Partner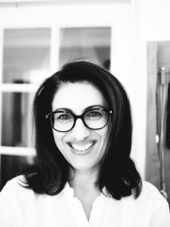 IMMIGRATION LEGAL SERVICES
Rita Chowdhury – Principal at Integrate Legal
Rita is an award winning Australian immigration lawyer and is viewed as an expert in employment, business and investment related visas.
Rita is recognised for her ability to understand her clients' business needs and aspirations and provide commercial solutions and strategic advice. She is known locally and globally, for her responsiveness, high quality client service and technical knowledge.
Services
Rita and her team can provide advice on and assistance with the following:
Business and Investment visas
Training and Research visas
Employer sponsored work visas
Specialised work visas
Labour agreements
Permanent residence and Citizenship
Integrate Legal
Integrate Legal is a boutique immigration law practice.
The firm's clients range from entrepreneurs and start-ups to multinational corporations.  A high number of the firm's clients operate in the science, technology and engineering fields.
The firm also provides training on best practice to general counsel, HR and global mobility professionals.